You might think Skycomp Solutions has some big amazing story behind its start. The truth? We had very small beginnings. Serge tells the story in his own words in the podcast episode embedded below. You can scroll and listen to get the shortened story. But in this article, we are going to give you the entire story from the beginning to 2021. We are definitely the type of people to listen audio books over reading – if that's you no sweat! Just click the play button below:
For this to make sense you have to understand who Serge is: Serge, like a small group of us in the world, was born with an entrepreneurial mind. This kind of thinking, wanting to work for yourself happens in few people. Usually, it starts from a young age. If you aren't an immediate entrepreneurial person, never fear! It's never too late to pick it up.
The Skycomp Origin Story
It's not as cool as maybe a Justice League origin story… but it's still pretty cool.
Serge had this feeling from a young age that he wanted to work for himself and own a business. He wouldn't even go that far – it was more just about selling computers to his family. He found out as he started to selling computers that they were expensive. If he registered as a business, then he could buy computers wholesale and save money and maybe actually make a profit.
So, like any 16-17 year old he walked to downtown St. Catharines to register a business. This wasn't like the online world now where you could go online and just buy an Ontario business license. You actually had to go to a physical building and talk to a human to get something done. Which may have sparked a few ideas on how he wanted to run his future business.
What's funny is where he registered his business at the time – he could actually see the office building where Skycomp would soon end up… without even knowing it something bigger started.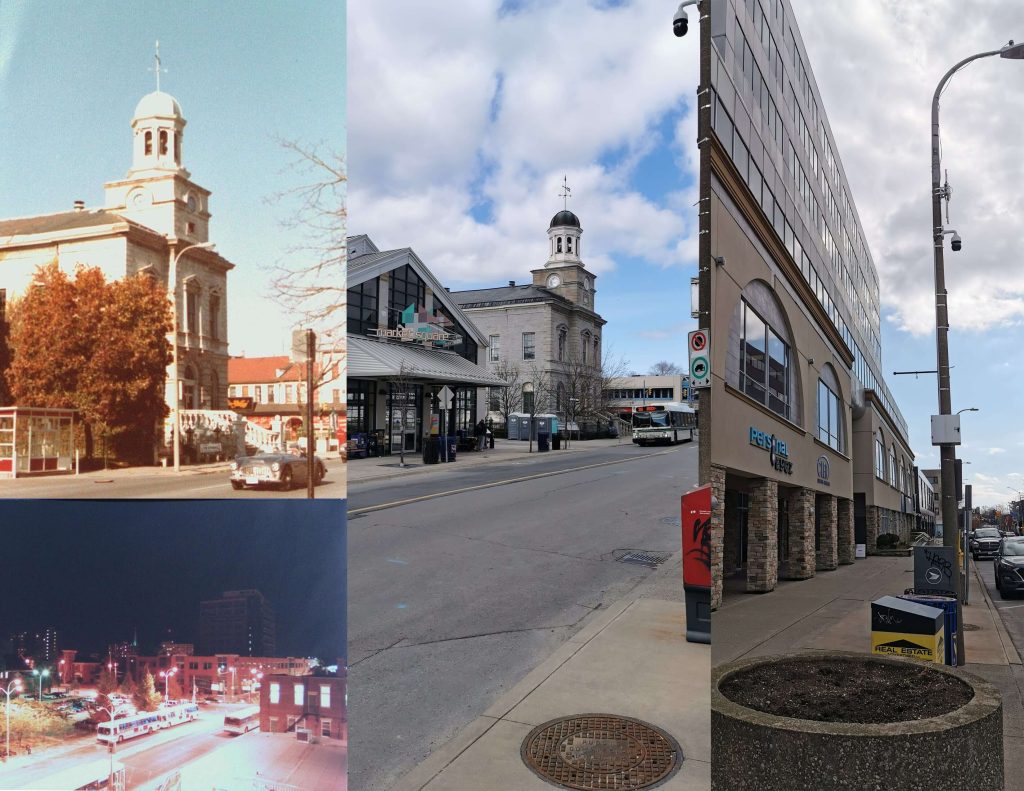 We didn't know Serge when he was in highschool, but we can tell by him going out to get a business license that he was definitely a different type of student. If you've worked with Serge you can attest to the level of analytical and problems solving skills he has.
Mind you this business that he started was just for selling computers to his family. We definitely don't want to age Serge – But these computers were big ol' white boxes.
Between then – when he built the business. He worked in other IT related fields. While still working he used word of mouth and connections to gain trust in helping different local businesses and friends. Eventually he was asked to bid on a larger company that needed to move locations. Serge won that bid and while working nine to five on his lunch breaks he would sneak over to the move currently being monitored by two of his friends at the time. Then slipped back to work after lunch.
Sometimes you gotta find time as an entrepreneur. If you can't find time, you have to make time. Did we mention while all this was going on he had a new baby on the way?
Flash-forward a few more years, some new members joining the team, starting to call themselves not just an IT company, but narrowing the focus to a Managed Service Provider. Now leading a Team of over 20 employees Skycomp is carving a new way of Managed Services and IT Support for local Niagara Businesses and beyond.
This blog post might make things sound like Serge takes credit for Skycomp and doesn't recognize the team behind him. Lets be VERY honest here. Serge really doesn't like talking about himself – in fact it was very difficuit to get him to talk about himself as a visionary an entreprenuer. Many times Serge would say it's the team and Alexis, John, Morgan now Melissa that contribute to the company and have made it what it is today. It is really a team effort and without a strong team of leaders and team members that makes this all possible.
We promise this is also not an advertisement to get you to buy-in to Skycomp Solutions as a possible Managed IT provider… but if you want you can head over to Skycomp.ca/contact and reach out to our team to get a quote… we are not stopping you.
Thanks for reading our Origin Story. Pretty cool right?
All the best, The Skycomp Team.