Today we are going to put our opinions to the test. Not that we don't trust our own companies' values. Its just sometimes AMD processors are cheaper, clients and friends find better prices on the same computer because of the processor, and question why we only sell Intel.
*Boxing Bell Dings* In this corner….
| | | |
| --- | --- | --- |
| Laptop Name | ThinkPad L15 Gen 2 | ThinkPad T15 Gen2 |
| Processor | AMD Ryzen 5 PRO 565OU – Integrated AMD Radeon Graphics. | Intel Core i5-1135G7 processor – Integrated Intel iris Xe Graphics |
| Other Specs | 8 GB of DDR4 Ram. With a 256 GB SSD. | 8GB of DDR4 Ram256 GB SSD. |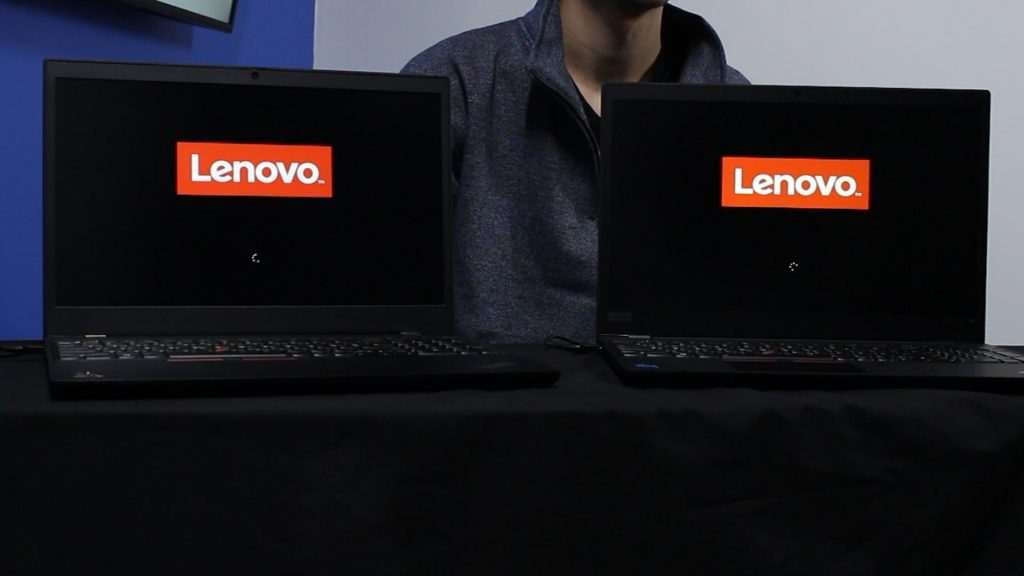 So, these laptops are basically the same minus the graphics and processor. It will be an even fight.
Even though Skycomp doesn't like AMD machines, Lenovo has been kind enough to send us one. Just for these testing purposes. These laptops chassis are not quite the same, some ports are in different places, but the working parts inside them, like we said above the specs are practically identical.
So, lets dive into test #1: The render test.
We loaded two Identical HD recording for 30 seconds in each timeline, using windows new version of movie maker. We trimmed a ten minute clip to two minutes and then hit render! These are the findings.
To render a two minute clip:
AMD: 25.45 sec.
Intel: 16.16 sec.
That is a pretty clear winner. But we are talking seconds apart here. So if you are a little patient, you can go with either. Skycomp likes to give you the fastest possible options. So we'll stick to our guns on this one.
Now for test #2 Boot time, this is what you care about, waiting for your computer to restart after the dreaded windows update…
Booting up from Shutdown:
AMD: 13.18 sec.
Intel: 12.38 sec.
From Restart:
AMD: 36.22 sec.
Intel: 25.32 sec.
So, we've put these to the test, and it's clear that the intel machine is the top of its class. We wanted to give you some real-world scenarios not gameplay-based scenarios, because the people we work for are manly not gaming on their computers.
If you are looking for a powerful system that knocks other computers out of the park, the Lenovo X1 Carbon and X1 Series in general as well as the P Series of computers is where you want to live.
Both these laptops are comparable in CPU Power, Just different types of processors.
INTEL Core i5-1135G7 (4C/8T,2.4/4.2GHz, 8MB)
AMD Ryzen 5 PRO 5650U (6C/12T,2.3/4.2GHz, 3MB L2/16MB L3)
The Two Laptops We Used:
We realize these tests don't put a ton of pressure or stress on the system. We wanted to give real world examples of what users do all day long. And for most of us its is powering up and shutting down, not rendering video files, but that most likely uses the same amount of processing power as having a few tabs open on chrome, maybe netflix playing in the background.
Skycomp always recommends doing your research, we know that Intel (in our experience) has more support and a bigger brand name behind it. We trust it more. Who knows, maybe one day that will all change, just like technology is ever changing and adapting.